New Oyster Happy Hour at Perch + Plow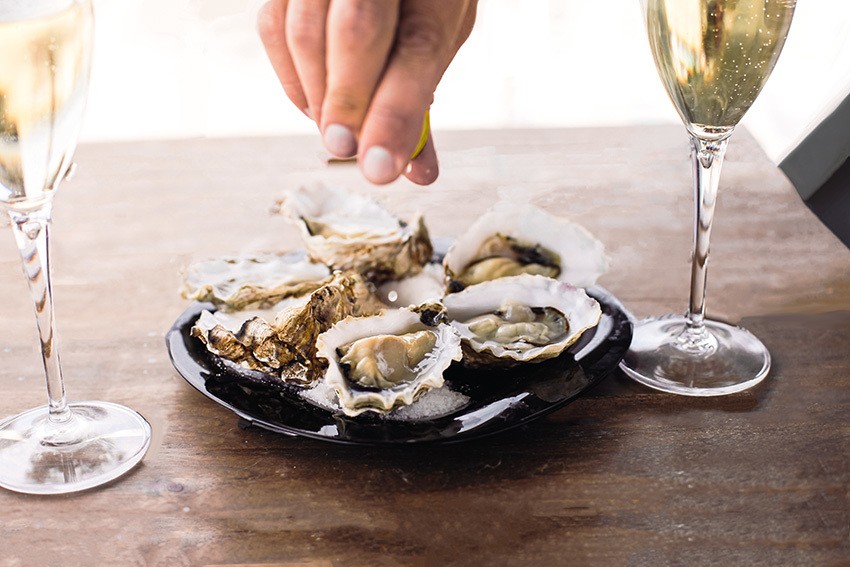 Happy Hour 3:00pm – 5:00pm • Friday + Saturday + Sunday
Enjoy Fresh Local Oysters, Cocktail Specials + More During Our Award Winning Happy Hour
Join us upstairs at Perch + Plow for our weekend happy hour and celebrate all of the North Bay's most delicious offerings, including freshly harvested local oysters. All of our oysters are sustainably sourced from fisheries in Tomales Bay, located less than an hour away from our restaurant. This narrow inlet of the Pacific Ocean is renowned worldwide as the perfect location for Oyster harvesting.
Both fresh and saltwater fill Tomales Bay which gives the oysters their world-famous touch of sweetness that you won't find anywhere else. The daily tide also contributes by carrying in a wealth of plankton which provides the Tomals Bay oysters plenty of healthy food to eat, allowing them to grow big, fat, and happy.
Other weekend happy hours specials include dishes like grilled prawn tacos, braised pork belly, and our infamous cocktail flights. Experience our award-winning happy hour every Friday, Saturday, and Sunday from 3:00 pm – 5:00 pm.
Join Us Upstairs at Perch + Plow for Happy Hour Every Weekend
Our space features edgy art installments and a rooftop vibe with a beautiful view overlooking the historic Old Courthouse Square of downtown Santa Rosa. Our weekend Happy Hour Menu features artful drinks and a spirited menu full of colorful cuisine made with fresh, seasonal ingredients.
↓ Call 707-541-6896 to reserve your table, or use the form below to book online ↓