Career Opportunities at Perch + Plow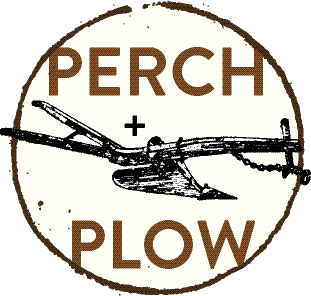 Perch + Plow is Now Hiring For – Chef
WE ARE SEEKING high-energy back-of-the-house people for our "ROCKING" restaurant.
At certain times in life, you are presented with an opportunity to be a part of something special. We are offering such an opportunity here at Perch and Plow. We are looking for experienced responsible individuals with a passion for food and a desire to help us create a destination dining experience.
We will provide you with the training and products necessary to create dishes of remarkable quality, utilizing the finest of ingredients, combined with first-class preparation and presentation.
We are not looking for the run-of-the-mill individual; we seek those with personality and a passion for their job. We are very willing to welcome to our team those who display a can-do attitude, a desire to learn, and a sense of responsibility not only for your station but for the welfare of the restaurant; a culinary degree will be considered as a bonus.
Please contact us if:
You possess all of the above qualifications.
You are serious about your culinary career.
You want to work for a company that respects your need to have a healthy, balanced life; and one that is dedicated to helping you learn new skills and helping to advance your career.
Please E-mail in MICROSOFT WORD ONLY WITH A COVER LETTER and salary expectations to:
No phone calls, please.
Our philosophy: We believe that outstanding people, unified in a team effort, and with an overachieving principle of excellence, are the key to our success. We aim to create a restaurant with a reputation for culinary and service excellence, but without the stuffiness or pretense.
We recognize that it takes energy and effort to be the best; however, we also believe in having fun as we work, and will promote this type of work environment. Please email your resume with contact information for consideration.
If this sounds like you, please send your cover letter telling me why you are THE person for the job.
No matter what level of education or job experience you may have, we are always seeking to meet individuals who have a great attitude, are willing to commit themselves to learn, are passionate about customer satisfaction, service, wine, food, and have a great work ethic.
All of these attributes are of equal importance to us during the application process at Perch and Plow.
Due to the high level of interest, we will contact only those we believe to be a fantastic fit for these positions.
Thank you so much,
Perch + Plow
jim@perchandplow.com