Perch + Plow Featured on MatadorNetwork.com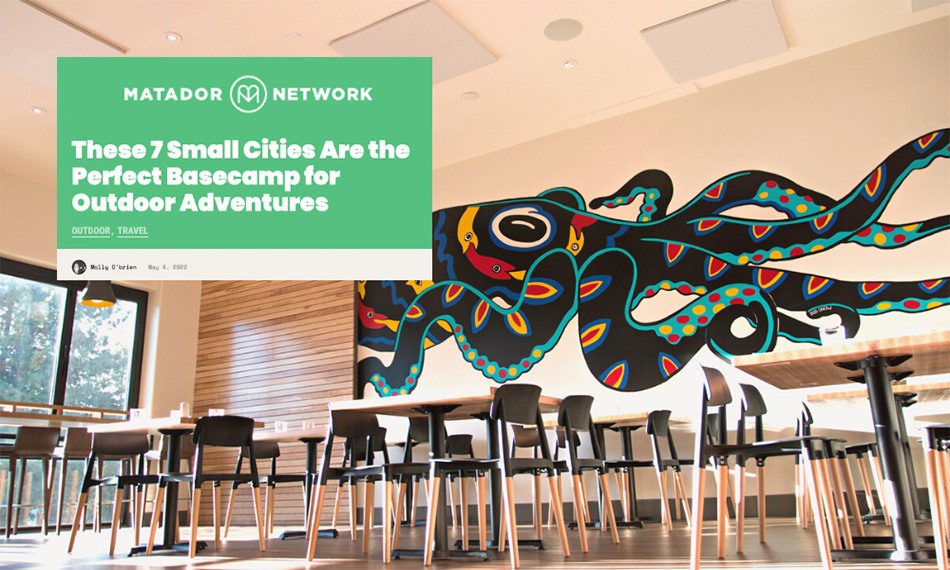 Matador Network Highlights Perch + Plow in Recent Travel Article
In a recent article, published on Matador Network, staff writer Molly O'Brien lists seven cities that "feature a balance of both outdoor experiences and ample urban metropolitan excitement."
In These 7 Small Cities Are the Perfect Basecamp for Outdoor Adventures, O'Brien writes:
"Santa Rosa feels like the best of all worlds when it comes to its robust food, drink, and adventure scene."
O'Brien highlights Safari West, the Historic Railroad Square district, and Annadel State Park as some of the best local attractions to add to your itinerary next time you're in Santa Rosa. To end the feature, O'Brien gives Perch + Plow a special shoutout saying:
"Refuel at Perch + Plow which serves small plates and craft cocktails that taste as good as they look."
On behalf of the entire Perch + Plow team, we are honored to be featured alongside so many phenomenal Santa Rosa establishments and places of interest.
Matador is known for its award-winning editorial travel content focusing on the unique experiences that make the destinations they feature so special. Their team of journalists and filmmakers produces premium mini-documentaries, shows, and city guides detailing the places to stay, shop, eat, and explore when visiting. Their team has traveled to over 120 countries, connecting readers from around to world to diverse communities through the stories of the local people they meet along the way.